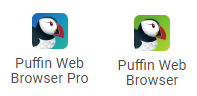 Although Farm Town is not officially supported for playing on iPads, tablets and mobiles we are aware that users do like to do this.


To be clear: Slashkey recommends you play Farm Town using a laptop or a computer using a browser that will enable WebGL and Hardware acceleration.

The game is currently still a restricted version so not back to normal game play yet, the process has not been at all easy or quick and will take quite some time to complete before they can even look at what is possible to do for users only playing on mobiles and tablets.
We are a long way off knowing exactly what is going to be possible to do on mobiles and tablets at the moment so we don't advise buying a new mobile or tablet if Farm Town won't load on what you currently have.
As far as we know the new version of the game can be played if you can update your devices and do any optimization it's recommending to you. Very old devices that won't upgrade to the newer OS versions will likely run into problems at the moment.
What we have heard so far about the new version of the game and Apple devices is that those with iOS 10 have been able to play using Safari and Chrome. The latest version of iOS for these is iOS 14. How well they perform at this time on those is not known. If you have any friends already playing Farm Town on those you might want to ask them for information.
Information on the various browsers that have been used to play Farm Town before the migration:
Puffin have now announced the following regarding iOS and Puffin:
Puffin Web Browser and Puffin Academy will be discontinued on October 1, 2019

This will affect iPad and apple mobile users using the Puffin Web Browser (free version) from October 1st. They will attempt to keep Puffin pro (paid version) running for a short while longer, however they have not stated an end date for that and there very well could be further problems which may result in it not being available sooner.

UPDATE: Puffin free no longer works for iPads or iPhone. Although Puffin Pro is still working, it is no longer supported and there will be no more bug fixes for it, so that one will likely also be discontinued. As Puffin are no longer supporting these browsers don't be surprised if they stop working or should you have to re-install it or put it on another iOS device, that it no longer works.

Some iPad and iPhone users are using Puffin FB for the game, which is free, but it has no access to the keyboard and there are reports that some games can not gift with it, at the moment gifting on Farm Town is working on it so we hope it stays that way.

Safari iPadOS is available to use on Ipads, but we do not know if it is free, or will work on iPhones. We are not aware of any issues using this one for playing Farm Town on iPads at this time.


February 2020 UPDATE: Puffin are now saying that they may also discontinue Puffin Pro for Android devices. Those browsers are no longer being supported and no bug fixes will be done should they happen, but they are still working for now.

Android users can use PuffinFB to play FT, at the time of this update it was free to get from the Play Store, gifting was possible but there was no access to the keyboard for things like chat or messages. You may need to click on an old Farm Town post to get to the game as they don't have the bookmarks for games like Farm Town over on the left side.

Puffin Pro (paid version) and Puffin (free version) is still working on some Android devices but as already mentioned those are not longer being supported and may be discontinued altogether.

If you decide to look for another browser compatible with your mobile device you also need to take the following into consideration:
The browser you try must be up to date so that it will enable WebGL. Cookies and Popups must be allowed in the browser.


To be able to get to Farm Town you need to be able to log into the FULL version of Facebook NOT the Mobile Version where you can not play the game.

The mobile versions don't have the bookmarks for games like Farm Town on the left side. If you're in a mobile version of Facebook, you could try clicking on one of your old Farm Town posts to get to the game, but don't be surprised if that doesn't work as it won't with a lot of them. If you can get to the game via a mobile version, it may not have keyboard access in the game, so you can't use things like chat or send messages.

If you tried to log in and it redirected you to the mobile version of Facebook, in the browser address bar you will see m.facebook.com


If you are in the Full version of Facebook you will see in the browser address bar www.facebook.com. The full version of Facebook has your Farm Town bookmark over on the left side of your News Feed or will be under the Games section on that side.