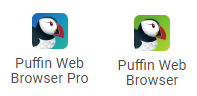 Although Farm Town is not officially supported for playing on iPads, tablets and mobiles we are aware that users do like to do this.


To be clear: Slashkey recommends you play Farm Town using a laptop or a computer using a browser that will enable WebGL and Hardware acceleration.

The game is currently still a restricted version so not back to normal game play yet, the process has not been at all easy or quick and will take quite some time to complete before they can even look at what is possible to do for users only playing on mobiles and tablets.
We are a long way off knowing exactly what is going to be possible to do on mobiles and tablets at the moment so we don't advise buying a new mobile or tablet if Farm Town won't load on what you currently have.
Puffin Browsers:


Puffin, both free and pro, no longer work for iPads or iPhone.
Puffin Pro (paid version) and Puffin (free version) are working on Android devices at the moment.

As far as we know the new version of the game can be played if you can update your devices software and do any optimization it's recommending to you. Older devices that won't upgrade to the newer OS versions will likely run into problems at some point.
What we have heard about Apple devices is that those with iOS 10 have been able to play using Safari and Chrome. The version of iOS for those that could was iOS 14. How well they perform on those is not known. If you have any friends already playing Farm Town on apple devices you might want to ask them for information.
If you decide to look for another browser compatible with your mobile device you also need to take the following into consideration:
Before you try browsers on your mobile devices, especially if you have large or heavy farms, turn off everything in your preferences like show crops etc so you have less to load while you try them.


Update software and optimise your devices so that are as up to date as they can be.


Browsers for mobile devices don't always give you access to use a keyboard on them so if you can't access one or it doesn't work, you won't be able to chat/send messages. Those tend to only have a basic keyboard so you won't be able to use keyboard shortcuts to copy paste. You may find the game much slower to load than it used to be before the migration so you may find that you only want to be doing some basic things like sending ships, boosting friends trains, co-ops rather than working large and heavy farms. This is something you will just have to try and see what you can and like to do on your mobile device.


The browser you try must be up to date. Cookies and Popups must be allowed in the browser.


To be able to get to Farm Town and use the Facebook bookmark on the left side of News feed you need to be able to log into the FULL version of Facebook NOT the Mobile Version.
If you are in the Full version of Facebook you will see in the browser address bar www.facebook.com. The full version of Facebook has your Farm Town bookmark over on the left side of your News Feed or will be under the Games section on that side.



The mobile version of Facebook doesn't have the bookmarks for games like Farm Town on the left side of News Feed. If you tried to log into Facebook and it redirects you to the mobile version of Facebook, in the browser address bar you will see m.facebook.com
If you're in a mobile version of Facebook, you can try clicking on your profile picture to take you to your Facebook profile then find one of your own Farm Town work requests and click on it and see if it will load the game for you.



Or if you are on your mobile device viewing this post try clicking on this generic link to Farm Town and see if that will work for you:
https://apps.facebook.com/farmtown/play/



If on first load if it's taking quite some time to load the game even with nothing showing in your game preferences like crops etc, or the game won't load or crashes, you can try requesting the desktop version of the browser which is usually in the browser settings (usually 3 dots or 3 horizontal lines top right of the browser address bar). You can also try refreshing the browser.